The latest property news & information from a trusted source.
Explore our property blogs, select a category from below
Glasgow Property Investment: 5 Reasons Why You Should Invest in Glasgow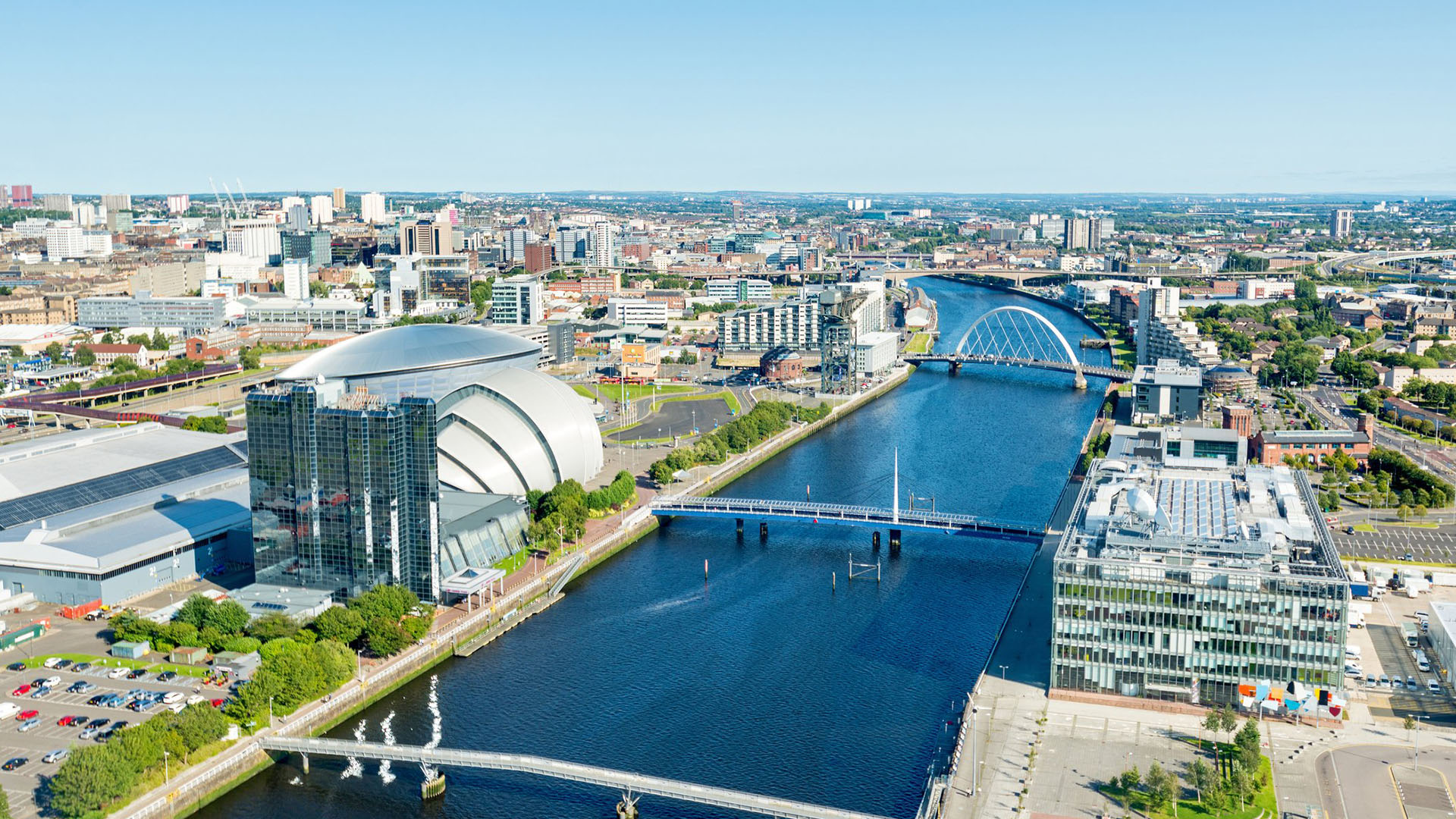 Glasgow Property Investment: 5 Reasons Why You Should Invest in Glasgow
Interested in Glasgow property investment? You're in the right place.
Glasgow has become an increasingly popular option for buy-to-let investors in recent years. As well as benefitting from surprisingly affordable house prices and high rental yields, landlords are also attracted by the city's booming population and thriving economy. 
Read on to find out why Glasgow property investment is such a good idea. 
5 Reasons for Glasgow Property Investment
1. Population size
With Glasgow City Council recently approving its 'City Centre Living Strategy', the population of the city centre is set to grow significantly in the coming years. The aim is to double the number of people living in the area, with a target of 40,000 to be reached by 2035. 
To achieve this, vacant commercial space will be converted, brownfield land developed, and new public spaces created. This is great news for landlords since a higher city centre population means an increased need for quality rental properties. 
2. A growing student city 
Approximately 67,000 people – more than 11% of Glasgow's total population – are enrolled in higher education. In addition to prestigious universities like the University of Glasgow, Strathclyde, and Glasgow Caledonian, there are many other top colleges and specialist learning facilities. 
People come from all over the world to study here. And, of course, all these students need somewhere to live, leading to high demand for rental properties. Glasgow plays home to a lucrative HMO market which our team of specialists can help you navigate.
To rent a property to 3 or more persons the Landlord must have an HMO licence in place to cover them as Duty holder and the property. We will take you through the HMO application process and procedures to ensure a full 3 years licence is achieved. Licences must be renewed every 3 years and properties can be inspected at any time by an HMO department or Fire Scotland.
Maintaining a good property history is crucial both to passing inspections and ensuring your licence is renewed. We will carry out an initial inspection to advise you of any remedial works need to bring the property up to HMO standards our inhouse maintenance team will organise competitive quotes.
Student property can be an extremely lucrative investment opportunity for landlords. In a recent report carried out by BVA BDRC on behalf of Paragon Bank, it was revealed that landlords who have student buy-to-lets in their portfolios are consistently achieving higher rental yields compared to those who don't. 79% of the landlords surveyed said that high rental yields are what make letting to students so appealing.
Read more: Buy-to-Let Glasgow Hotspots: Where to Look?
3. Thriving economy
Glasgow's is the fastest growing economy in the UK, significantly outperforming other core cities in recent years. Its industry has evolved greatly over time, moving on from its shipbuilding past to become a leading hub for sectors including technology, finance, sciences and tourism. More than 48,000 businesses (making up 28% of Scottish companies) call Glasgow home, providing more than 856,000 jobs (34% of the Scottish total). The city's thriving economy is one of the biggest reasons many buy-to-let landlords choose to invest in Glasgow. 
4. Future infrastructure developments
Glasgow will soon be an even more desirable place to live, thanks to future infrastructure developments. The City Deal will fund several major infrastructure projects, with £400 million set aside to upgrade and regenerate the city centre, Sighthill and the canal area, Calton and the Barras, Collegelands, the Clyde waterfront and the West End. 
5. Affordable house prices and rising rents 
According to statistics from Zoopla, in November 2021, the average price for property in Glasgow was £214,765. This is significantly less than the UK average of £264,000. When you couple this with the fact that rents are rising at the fastest rate ever recorded, this makes Glasgow a highly desirable option for landlords. The city has some of the best yields in the UK.  
As you can see, there are so many reasons for landlords to invest in Scotland's biggest city. To learn more about the best Glasgow property investment opportunities, talk to one of our experienced team today.