The latest property news & information from a trusted source.
Explore our property blogs, select a category from below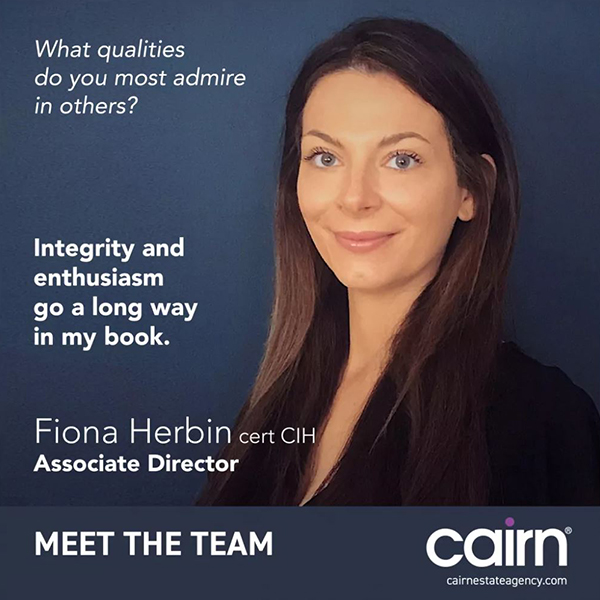 Describe your role in one sentence at Cairn?
As Associate Director, I oversee all letting valuations for the Glasgow Branch; meeting new clients, helping our existing landlords grow their portfolios whilst also hitting our company monthly/annual targets!  
What is your proudest business achievement/moment?
Getting promoted to Associate Director from Branch Manager has been a career highlight. Having previously managed the team, I am also very proud of our Edinburgh division's outstanding performance and continual growth since it's 2019 acquisition.
How has your industry changed in the last decade?
We've all felt the impact of legislation increases and the introduction of Private Residential Tenancy. These challenges have had a massive impact on Letting agencies and Landlords but have ultimately been in our client's best interests.
Give us an interesting fact about yourself.
I am a keen traveller, visiting over 26 countries in the last 10 years including a three month sabbatical from Cairn to travel. 
What is the best piece of business advice you have been given ?
Always challenge yourself and put yourself forward for opportunities.
What advice would you give your 18 year old self?
Wear sunscreen and take care of those teeth!
Who are your heroes inside and outside of business ?
My business hero is Yvon Chouinard, the owner of Patagonia who donated his entire company to fight climate change.
Outside of business, it has to be my husband who safely delivered our baby boy at home under the guidance of a 999 operator on speakerphone!
What qualities do you most admire in others ?
Integrity and enthusiasm go a long way in my book.
How do you unwind out of work 
There's no better way to unwind than snuggling up to my chihuahua on the sofa and binging a crime drama series!
Favourite book/CD/DVD?
I don't get to read as often as I'd like, but always enjoy a good thriller. Lewis Capaldi is currently on repeat on my Spotify and Home Alone 2: Lost In New York is a classic I love to rewatch every year.
Where is your favourite place in Scotland? 
My family love to visit St Andrews, especially at Christmas time.