The latest property news & information from a trusted source.
Explore our property blogs, select a category from below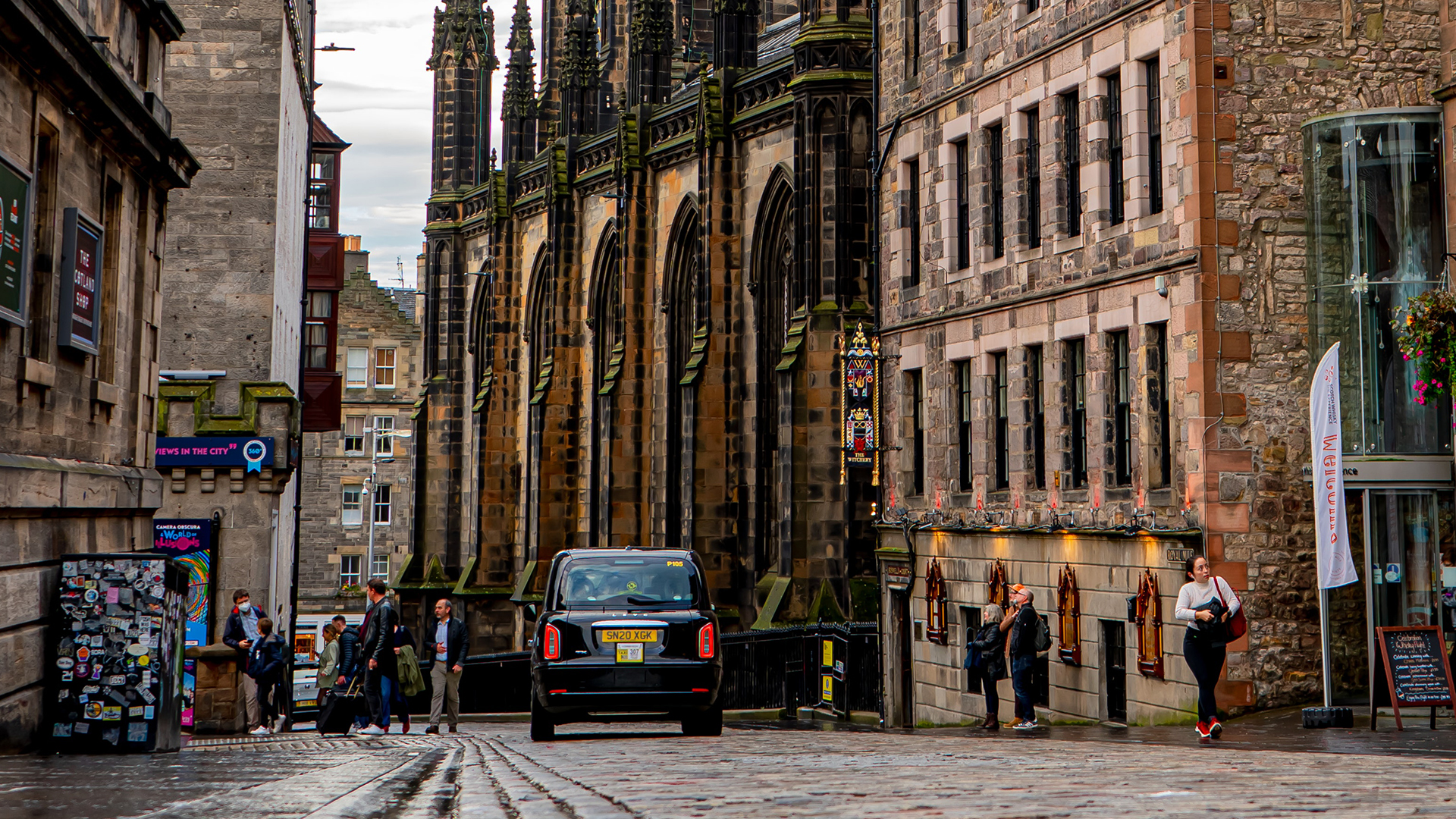 Buy-to-Let in Edinburgh: Where to Look?
Looking for the best areas to buy-to-let in Edinburgh? This post's for you…
Edinburgh is one of the best places to buy-to-let in the UK. With six universities, a thriving commercial centre (boasting over 50,000 businesses), and a growing population projected to reach 586,566 by 2043, it's the ideal city for expanding your rental portfolio.
But if you want to maximise your income on a buy-to-let investment, you must choose the area carefully. Depending on your budget and target market, some parts of the city will make more sense than others.
Read on to discover the best locations for buy-to-let investors in Edinburgh. But first…
Why Buy-to-Let in Edinburgh?
There are several great reasons to consider Edinburgh property investment in 2023.
According to a study by commercial property advisor Colliers, the Scottish capital was named the second best city for residential property investment in the UK — Cambridge was first, and London came fourth.
The city's house price growth, high-quality universities, and strong economic performance all combined to help Edinburgh nab the runner-up spot.
And with a population that's been trending upwards since the early 90s, there's no shortage of demand for rental properties among students, professionals, and families.
Read More: 4 Huge Reasons Why You Should Buy-to-Let in Edinburgh
Five Buy-to-Let Edinburgh Hotspots: The Best Postcodes in Edinburgh For Property Investment
1. EH16 – Liberton and surrounding areas
Average property price: £260,000
EH16 is a consistently popular area for buy-to-let in Edinburgh. Covering Liberton (and the neighbouring suburbs of Craigmillar, Peffermill and Niddrie), EH16 offers various residential properties.
Liberton is situated around three miles from the city centre, making it ideal for both professionals and students. Liberton High School, renowned for academic and sporting achievements, makes rental properties in this part of the city particularly sought after by families.
Search for properties for sale in EH16
2. EH17 – Gilmerton, Moredun and Mortonhall
Average property price: £285,000
Benefiting from good access to the city bypass, homes in EH17 (Gilmerton, Moredun and Mortonhall) appeal to tenants who need to reach other areas of the city or venture further afield.
The area is also close to many of the University of Edinburgh's buildings, making it popular with students.
Search for properties for sale in EH17
3. EH11 – Try Dalry or Gorgie for Buy-to-Let in Edinburgh
Average property price: £230,000
Southwest of the city centre, EH11 covers Dalry and Gorgie. With excellent transport links, it's no surprise that properties here are popular with a wide range of tenants.
Homes in EH11 also tend to be more competitively priced, making it an ideal area for investment. And since this is an up-and-coming part of Edinburgh, you can expect to make a healthy ROI.
Search for properties for sale in EH11
4. EH7 – Broughton, Hillside and Lochend
Average property price: £260,000
The area of Broughton is in high demand. Both young professionals and students enjoy its proximity to the city centre —  but without the high housing costs associated with other areas.
Bars, restaurants, cafes, and delis line Broughton Street, making it a vibrant and highly sought-after area. Property in Broughton, as well as neighbouring Hillside, tends to attract higher selling prices. For more competitively priced property, take a closer look at the area of Lochend.
Search for properties for sale in EH7
5. EH8 – Newington and Canongate
Average property price: £290,000
EH8 is a fantastic location for students attending the University of Edinburgh, with Newington and Canongate both situated near university buildings and an array of bars, eateries, and shops. And with Holyrood Park and the Meadows right on the doorstep, there are plenty of green spaces to enjoy.
If you want to rent to students in Edinburgh, properties in the EH8 district should be your first port of call.
Search for properties for sale in EH8
Buy-to-Let in Edinburgh with Cairn Property
The best areas for buy-to-let properties in Edinburgh will always come down to the type of property you're looking for and the person (or people) you're targeting. Do you want to rent an HMO to students? Or would you prefer to let your property to a young professional or a family?
Working with an experienced property investment company, like Cairn, can help you answer all of these questions and more. We'll help you determine the best business model for your situation and zero in on the location and property type you require.
And when you're ready to rent, we can handle the marketing and ongoing management of your property on your behalf.
If you're interested in buy-to-let opportunities in Edinburgh, get in touch with our property investment experts to learn more about our approach and services.