The latest property news & information from a trusted source.
Explore our property blogs, select a category from below
Why Invest in an Edinburgh Portfolio?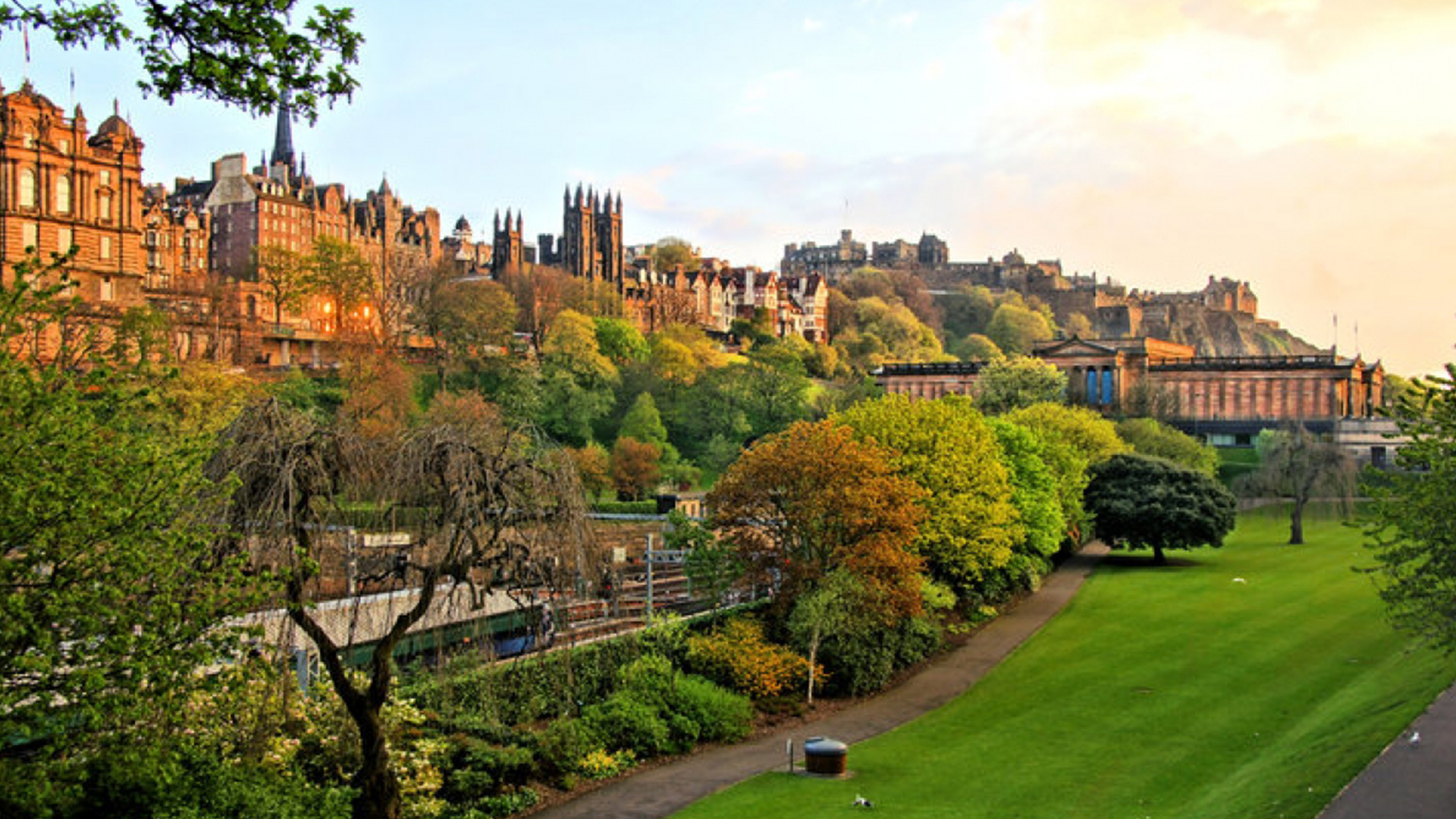 Why Invest in an Edinburgh Portfolio?
Want to invest in an Edinburgh portfolio? Discover the reasons why Scotland's capital is the place to be.
---
With a thriving economy, six universities and a growing population that could reach 600,000 within the next 10 years, it's no surprise that Edinburgh is considered one of the best places for buy-to-let in the UK. 
And high demand for properties means higher rental yields, allowing you to receive healthier returns on your investment! 
Read on to discover the top reasons to invest in a buy-to-let portfolio in Edinburgh. 
4 Reasons to Invest in an Edinburgh Portfolio:
1. A Booming Economy 
Edinburgh, the capital city of Scotland, is the powerhouse of both the Scottish and wider UK economy. Consistently one of the most prosperous parts of the country, it has the strongest economy of any city outside London. 
A booming economy means more jobs, resulting in a greater need for housing as more people move to the city. And not only does the city have a healthy employment rate of 76%, but around 40% of the workforce are in high-skilled (well-paid) jobs.
2. Rising Population 
Another reason to invest in buy-to-let in Edinburgh is the city's rising population. 
A new report shows that it grew by 12.3% in the ten years to 2020, up from an estimated 469,930 to 527,620. This figure is expected to rise to over 600,000 by 2035, potentially becoming more populous than Glasgow in the near future. 
More people means greater demand for housing stock, which is great news for buy-to-let investors. 
Read more: Edinburgh Property Investment: Is It Worth It? 
3. A flourishing student market
With six universities and three colleges, Edinburgh has a flourishing student market. The city is home to students from across the UK and around the world. Thousands come not just for its elite educational reputation, but for its rich and fascinating heritage, architecture, and food and drink scene. 
Since full-time students comprise over 12% of the population of Edinburgh, there's a huge need for quality rented accommodation. HMO student accommodation is particularly sought after in the city. This is because it's generally more affordable for students since several people will be splitting the rent, and it also offers a more social experience. 
Since the universities aren't going anywhere, investing in a student HMO is usually a sound investment. Some of the key areas for student property investment are Abbeyhill, Marchmont, Balerno, Chesser, Bonnington, Currie, Dalry, Gorgie, Juniper Green, Haymarket, Fountainbridge, Polwarth and Slateford.
Read more: Buy-to-Let in Edinburgh: Where to Look? 
4. High rental yields
With so many reasons for people to live, work, and study in Edinburgh, it's no surprise that property here is in such high demand. 
As well as local residents and the huge student letting market, there's also a flourishing tourist and holiday letting market. This has become particularly attractive for Edinburgh landlords in recent years, resulting in the city boasting some of the highest rental yields in the country. According to Totally Money, Edinburgh buy-to-lets can offer excellent yields of well over 6%. 
Next Steps: Find an Edinburgh Portfolio
We've written previously about how to find a property portfolio for sale in Scotland, so you may want to continue reading there. 
Or, if you're ready to invest in an Edinburgh portfolio, we're here to help. We have a proven track record in helping investors secure profitable buy-to-let investments, with multiple portfolios sold within the last six months alone. 
Get in touch to learn more.